Johnny G -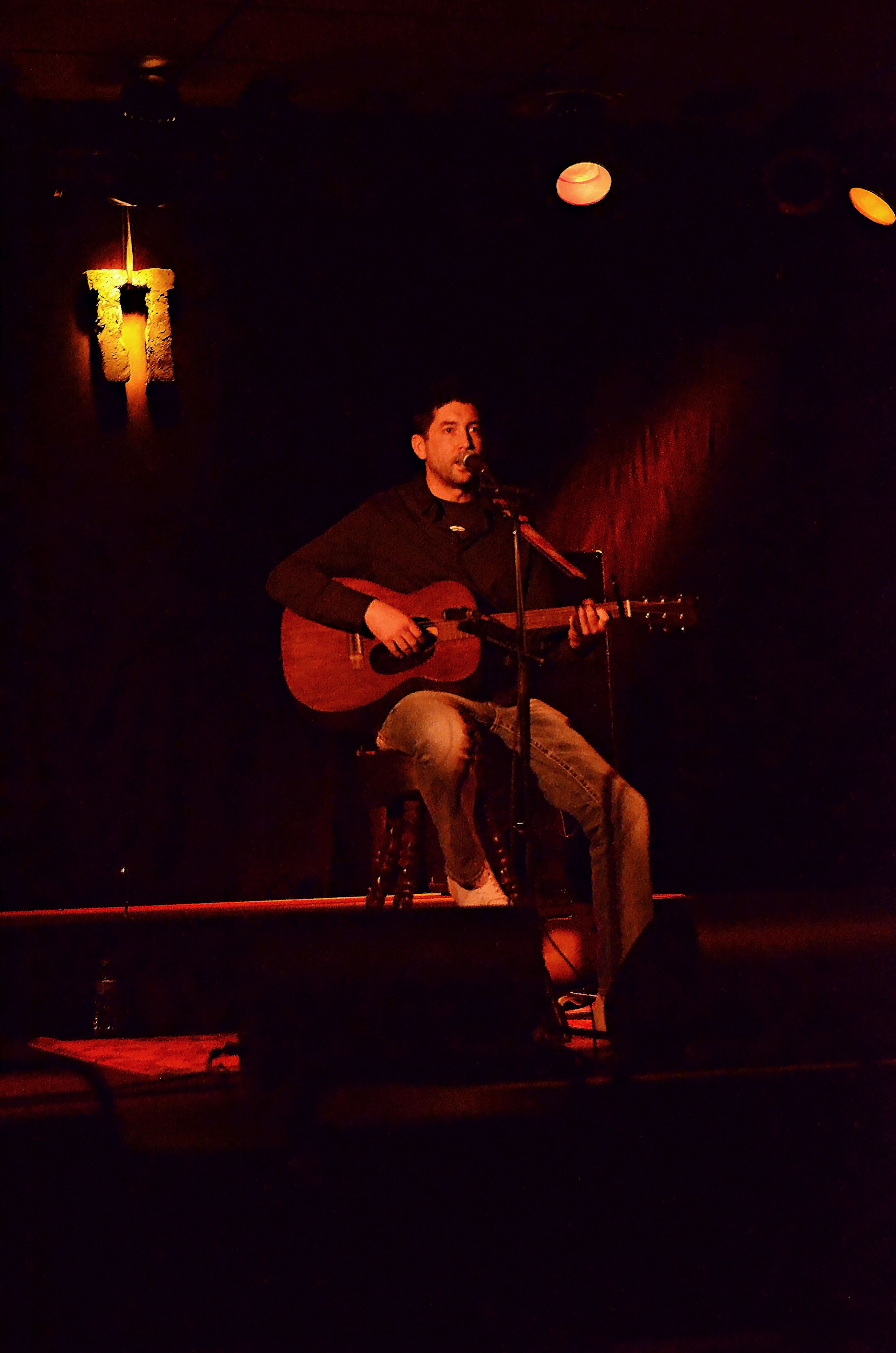 Milwaukee-based singer/songwriter Johnny G will capture your heart and soul through his acoustic storytelling and balladry. His songs are of inspirations sparked by love, travel and overall goodness in life. Johnny has built a reputation traveling to cities across the US playing music in cafes and bars. Always an avid music fan, Johnny has drawn inspiration from the likes of John Prine, Jerry Garcia, Tom Petty and more.
In the music scene since 2010, Johnny has spent the last few years focusing on a solo career launching his debut album "Riding the Wave" in 2018, sophomore album "One Red Rose Serenade" and "Howling at the Moon" in 2020 and "My Kind of Vibe" in 2021. His fifth studio album, "Colors From You" just released. Johnny has performed in Sonoma wine country, New Orleans, Los Angeles, Austin, Denver, Miami and more. As he states in his music, "There's so many roads, opened my eye back to love".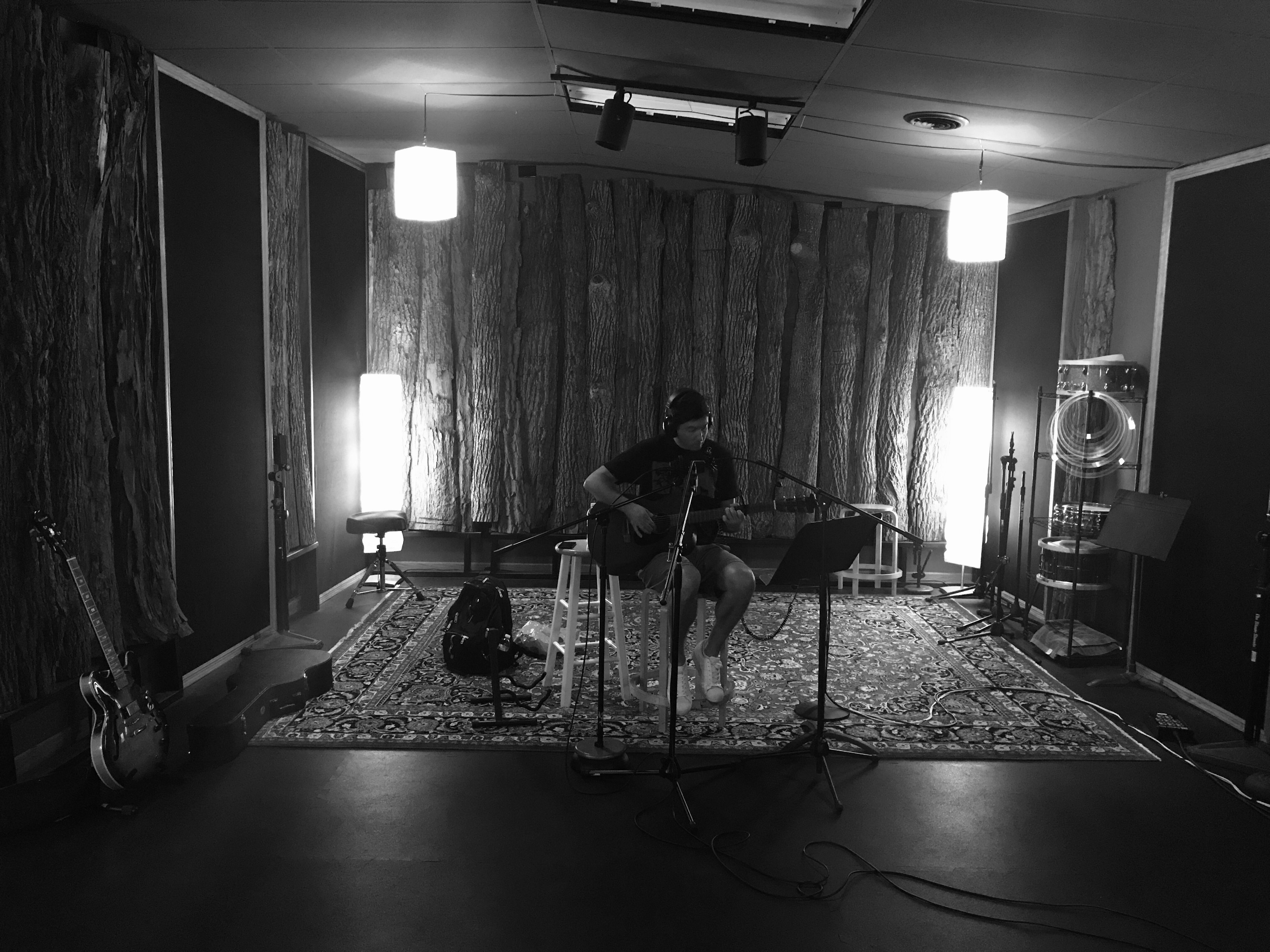 Meet the musicians from the "Colors From You" album!
Super grateful to work with this all-star cast of musicians on the "Colors From You" album. How the stars aligned to make this happen I'm not quite certain but I sure wish I could take them wherever I go. The talent they possess with their respective instruments and musical knowledge in general is impressive indeed. Multiple times throughout this project I had some tears of joy and moments of pure bliss hearing the sounds/"colors" coming from this crew. 
Devin Drobka (Drums): Devin was the first person I reached out when was ready to go back in the studio and record. He makes everything seem effortless and provides amazing beats/rhythm. His naturally calm and positive vibes helped to relax my mind and reassure all will be good in studio. Devin is very talented drummer in high demand in the music scene and blessed to once again have him on this album. He can found playing jazz and working on multiple projects almost every night of the week. 
Clay Schaub (Bass): The upright bass is one of my all-time favorite instruments and Clay no doubt lays down some very tasty grooves on this record. Clay helped keep me boxed in as far as timing and also helped provide the bluesy attitude I was searching for. The Devin and Clay rhythm section combo is quite powerful. Clay plays jazz around the Midwest and I recommend checking him out. 
Matt Teske (Pedal Steel Guitar):  The pedal steel -guitar is another favorite instrument/sound of mine and wow does Matt play it masterfully. There is a certain mystic and adventuresome energy in the way he plays that really elevated the songs to a higher level. There were often times I would just listen to Matt's tracks by themselves as it would take the soul to unknown places. You can find Matt doing his thing with multiple artists and projects throughout the Seattle, WA area. 
Ryan Frank (Lead Guitar):  My intuition narrowed down my search for lead guitar to Ryan on this album and I am sure glad I listened to it. I knew I wanted some groovy licks on these songs and groovy licks are what Ryan provided. The way Ryan was able to weave between the different parts on the album and add his own magical touch is pretty amazing. Working with Ryan on this project and at recent shows/jam sessions has made me into a better musician and am that trend continues. Ryan can be found jamming in the Madison/Milwaukee area music scene. 
Andy Schultz (Organ):  Andy was another musician I knew I wanted on the album from the start. Groovy organ licks can be heard throughout the album and Andy also has the natural ability to add that mystic/spiritual feel to a song. Listening to the tracks there were times I was feeling pure euphoria and it was typically when the organ was filling the songs and bringing everything together.  Andy can be found doing his thing playing with the WI based band Groove Grease as well as other local projects.